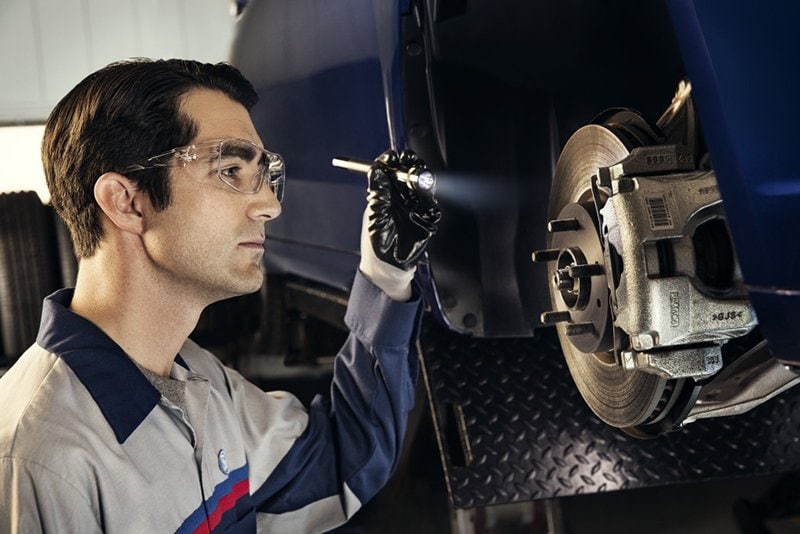 A thorough inspection is always the first step to giving you the correct advice on what's wrong with your brakes and brake system. We start there because every vehicle's brakes can wear differently. There are many reasons for a brake system to not be working properly, and estimates on brake jobs aren't accurate without a proper inspection.
Following the inspection, which is free for most vehicles, we provide a free estimate on any and all recommended repairs. You know the costs involved before having your vehicle worked on.
Give us a call and find out more, or stop in at Crater Lake Ford in Medford.
Disc Brake Repair and Services

Install quality brake pads and remanufactured calipers

Resurface rotors

Replace brake fluid

Repack wheel bearings and install new front seals (if applicable)

Adjust brake components to correctly working (if possable) factory settings

AND if they are Motorcraft Brake Pads they are guaranteed for life
Check out our current offers
here
.